Okay, admit it, you wish you owned every item of clothing in Harry Styles' wardrobe, right? I know that, if I was A) male B) financially well off and C) confident enough, I would certainly dress like Mr. Styles and have no shame in saying he is one of my fashion inspirations.
I have an obsession, not only with Harry himself (whom I love to pieces) but also his array of exotic, abstract, yet beautiful shirts. You never know what printed masterpiece he is going to walk out wearing next. He's always switching it up and, despite being a lover of plain, black, skinny jeans, he likes to go bold on his top half, showing off his endearing, fun personality with a popping button up.
Therefore, I thought I would showcase some of my favourite Harry Styles shirts to you and, believe me, this was more than difficult, because he has some corkers! These are the shirts which I look at and mentally scream "OMG I WANT TO WEAR IT MYSELF!" even though I know I could never look as awesome as he does.
Styles' shirts aren't to everyone's liking, but hey, when is everyone ever going to like
everything anybody
wears? Plus, I think he looks pretty damn cool! Despite the shirts he rocks often costing an arm and a leg and being ones which you see on the catwalk and wonder "Yeah, but does anyone actually
buy
that?" he has no issue with wearing them with confidence, which is one of the many reasons why he is so loved.
So, without further ado, let us see why they call him Harry STYLES! (Aside from the fact that it is his birth name)
The under appreciated yellow floral
The pink and white polka dot
The zig a zig ahh
The white with weird black splodges
The 19th birthday Burberry hearts
The beautiful print which was see through at the back but we never got to see it
The black embroided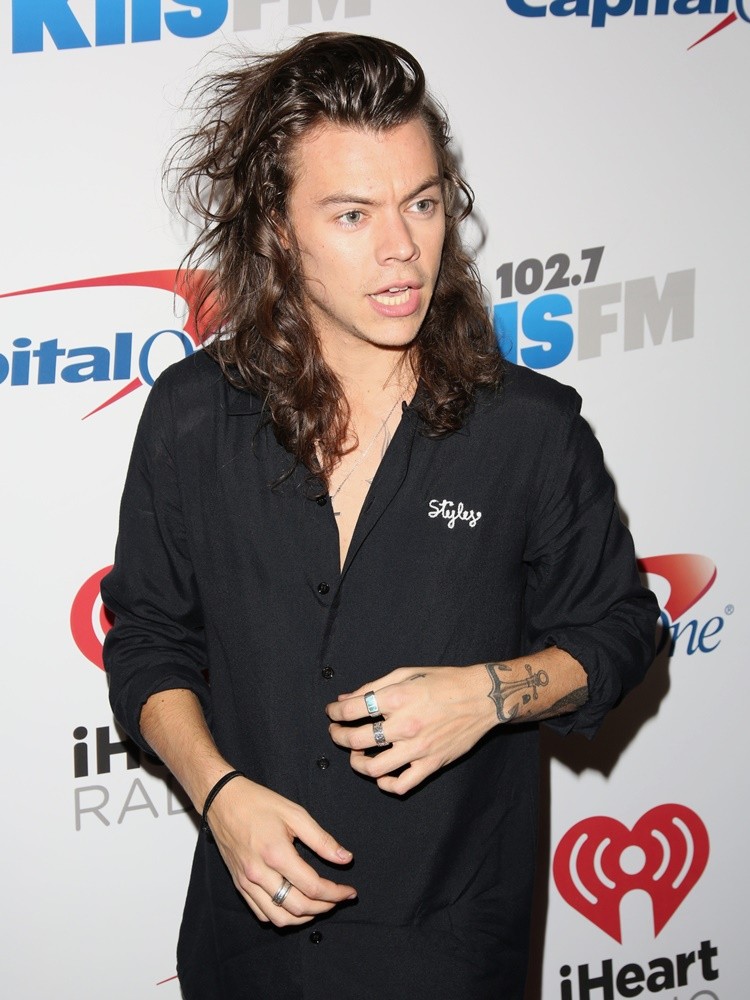 The blue one which made him look really cuddly
The flamingo
The stripey silk
The one he wore for the Live Lounge
The spotty monochrome
Which Harry Styles shirt is your fave? <3
Love, Emily :) xx