As I'm sure any hardcore Harry Styles fan will agree, we experienced quite the drought recently. We've been kept on our toes over the past few months as Harry starred in his debut movie role for 2017 war film, 'Dunkirk.' New photos of our 1D star on set were published most days and I think it's safe to say we loved it. However, once filming ended, he kind of just fell off the face of the Earth, like, literally.
We woke up thirsty every morning, praying to open Twitter and see a Timeline flooded with new Harry pics, but they just never came. Little did we know though that, if we just held on a couple of weeks longer, we would be blessed with something extraordinary.
Being the tease he is, a few days ago, H uploaded three blank, white square photos onto his Instagram profile, which he previously hadn't publicly used since June. It left the world slightly puzzled, and rightly so. We all know Harry Styles likes to keep us wrapped around his little finger and is never one to give anything away so easily, but it did actually cause physical, mental and emotional distress. What could these blank squares mean? Was he hacked? Was he just telling us he's alive? Was he signalling the start of a new Instagram theme? Was he hinting that a new project was coming? Was he trying to separate his life before and after One Direction? Was there some uber deep, dark, cryptic meaning? Or was there no meaning at all and was he just being Harry? SO. MANY. QUESTIONS.
A mere 24 hours later, though, he basically did a David Copperfield, popped up out of nowhere, and shared three covers of a magazine he featured in this month. I just had to get that all out in one sentence because prolonging it anymore would've been agony.
But yep, you heard me correctly. Harry is the star of the September issue of 'Another Man' magazine and shot three different covers for them, all inspired by a different era. He also did a photoshoot and two interviews with none other than Sir Paul McCartney and Chelsea Handler - okay NO BIG DEAL THEN!?
For those of you who aren't familiar with 'Another Man,' allow me to give you some background. 'AnOther Magazine' launched in 2001 and indicated a new chapter in magazine publishing as it blended high-fashion and world-class photography as well as features on the arts, politics and literature. Each issue became a collector's item due to the fact that it was so beautifully crafted and only published twice a year. The magazine quickly established a reputation for having original content which was produced by talented photographers, writers and stylists who were all on the lookout for a new space to express their creativity in an authentic way. Cover stars have included some of the biggest names in the public eye, such as Rihanna, Natalie Portman, Nicole Kidman and Michelle Williams, leading 'AnOther' on to becoming one of the most recognised biannual fashion magazines on the planet.
After the success of 'AnOther Magazine,' 'Another Man' was launched in 2005. It aimed to cater to an expanding menswear market and a revival in the creativity in men's fashion. It was the first magazine for men that combined intelligence, luxury and a sense of adventure as it included essays as well as interviews with people like JG Ballard and Richard Prince, and not to mention features on upcoming fashions.
Right, so, now you're all clued up on the history of the magazine and what the bloody 'ell it's all about, let's get back to Harry, shall we?
The heartthrob features in the twenty third issue of 'Another Man' and it was released on 29th September 2016. As previously mentioned, there are three covers of his issue but don't worry, as they are all identical on the inside. One cover is in black and white and seems a serious nod to Mick Jagger, whilst the others are in colour, one giving some serious rock and roll 70s vibes and the other perhaps symbolising Harry today and this new chapter in his life. Additionally, the covers were all shot at different times, which you can probably guess just by looking at his hair. One was shot in February, just a day before he had his long locks chopped off - meaning that's the longest his hair has ever been - one was shot after he had his hair styled for the shoot and the other was shot after it was cut and styled appropriately for his role in 'Dunkirk.' So yes, Harry really has been working on this secret project since just after he celebrated his 22nd birthday and none of us had any idea. Somebody give this child a job in M.I 5 already!
Oh but don't think that Harry just rocked up to a studio, had his photo taken and then left, absolutely not. He is also credited for the creative aspects of his cover issue with the magazine, meaning he had hand in designing the layout and just generally putting it all together.
Another thing is that he didn't exactly just shoot in a studio anyway. As you can see from the images inside the magazine, Harry and the team really went above and beyond to ensure his photoshoot for the issue was tip top. H can be seen leaning against rocks, lying in sand dunes, sitting on top of bins and posing in fields. I mean, if you're going to be doing your first ever solo cover shoot, you may as well just go all out, right? Their hard work certainly paid off, though, as I don't think I have ever seen a photoshoot quite like the one in this magazine. Okay, Harry looks breathtakingly beautiful, well, when doesn't he? He doesn't even have to try. However, just the photography itself is second to none and it's always something I appreciate in a magazine. Obviously, with 'Another Man' being a high quality fashion magazine, you would expect nothing else, but the photos really do sell the magazine and make you feel like you're the owner of something really special. The editing of each photo, the angles at which they have been taken, every aspect of them is remarkable. The photographers did a fantastic job at, not only producing immaculate images to ensure the magazine looks decent, but also of capturing Harry's personality and his love for fashion. He bared his mind, soul, body and heart in the pictures and I think they really speak of him in a way that words could never do justice. I can only imagine how much fun they had during shooting hours, especially as Harry is so interested in photography himself.
Speaking of Harry's photography passion, there's also a section in the issue which features photos taken by the cover star himself. You see, he isn't just a pretty face! He shot some arty snaps of painter Tommo Campbell to accompany his article, all in black and white and all so raw yet beautiful, they really capture the life of an artist.
Oh a quick side note! This is something I Tweeted about but I want to mention it here too. If a female did the same photoshoot as Harry, for example, wearing tight clothing or going shirtless like he did, she would be praised for her body confidence, therefore, I would like to say that I love how body confident Harry is. Male body confidence is something I'm passionate about as it isn't spoken about enough and not many would feel comfortable enough to do a shoot like Harry. I think he did a great job. I also love how his tattoos were portrayed, especially as so many people, rudely, like to criticise them often online. However, AM really made a thing of them, even dedicating a page to them, and really showed them as little pieces of art and as things that make up who he is, which is something I am totally ALL FOR. :)
Harry's issue of 'Another Man' features two interviews, one a telephone conversation with none other than Sir Paul McCartney and one a chat with American comedian Chelsea Handler. In his conversation with Paul, Harry asks him for advice on how the creative process is different as a solo artist and the two discuss what they do to take time out from the superstar bubbles that they live in, as well as Paul's life in The Beatles.
Additionally, Talk Show royalty, Chelsea Handler, quizzes Harry in a friendly and fun interview. She questions him on his love life, religion, his debut movie role, his memories of being on stage and whether there'll be a 1D reunion. It's definitely more like a conversation than a formal interview, extremely light-hearted and comical.
Despite the fact that this issue of 'Another Man' contains some stunning photography and well-written articles, one of my favourite parts has got to be the piece written by Gemma Styles, who is Harry's older sister. I'm a sucker for a good piece of writing and I am already a massive fan of Gemma's work but this one especially made me, and I'm sure many others, very emotional. She speaks about what life was like growing up with Harry as her baby brother before she had to share him with the world and shares some personal family stories, such as the time Harry told his Mum that nine year old Gemma was a drug dealer and the time he slept in her bedroom at home after she left for university. If you're going to really pay attention to anything in this issue, let it be this. I think it was an incredibly nice touch to add an article written by Gemma in this magazine, for many reasons. 1) She's a writer so it's a job for her which will, no doubt, give her more publicity. 2) With Harry being a musician/actor and Gemma being a journalist, there aren't many opportunities for them to actually collaborate work wise, so the fact that they managed to include both of the Styles siblings in one magazine I think is great and 3) it'll obviously make their Mum, Anne, ever so proud. Gemma's words were beautiful and it really touched me when reading about how highly she thinks of her younger brother. Their family have never been one to overshare but I felt really honoured to have been given a glimpse into their home life through Gemma's feature and it only made me fall in love with them all even more - as if that was possible!?
Furthermore, another really nice personal touch to Harry's AM issue was the fact that many of the photos were taken where he grew up. The team headed back to Holmes Chapel in Cheshire and shot some brilliant images in Mandeville's Bakery where Harry worked as a teen, outside his high school and in the pub in the place he spent his childhood. Harry talks a lot in the magazine about how he enjoys going back home and how it keeps him grounded so seeing photos of him where he lived before it all began, yet now a totally different person with an affluent, happy lifestyle, was really moving. It's also great to see that he hasn't forgotten his roots and still appreciates where he came from.
Of course, this is a fashion magazine so we simply have to talk about the styling, right? Harry has never been one to shy away from catwalk pieces and is often seen rocking some serious designer prints. He loves his floral suits, tropical shirts, quirky jackets and snazzy boots, all of which he is seen wearing in the mag. He rocks a vintage military jacket from Angels, a single-breasted floral suit from Gucci, a leather collar by Fleet Ilya and a pair of red striped wool trousers from Contemporary Wardrobe, just to name a few pieces, and I adore everything he was pictured in.
Harry has always been big into fashion, the past couple of years especially, and likes experimenting with different bits and bobs and I truly think this was the perfect magazine for him. Honestly, it is Harry in magazine form. He is 'Another Man' personified. I also like imagining how much he enjoyed the whole process of shooting for the magazine, trying on the clothing and playing around with the pieces to see what worked, and that makes my heart smile.
Finally, in terms of the content of the magazine, another nice feature is what is titled 'The Harry Styles Archive,' a segment dedicated to Harry's personal belongings. He curated this document himself in order to give readers a deeper look into his private world, as he reveals his favourite songs of all time, his favourite books, items from his wardrobe which hold sentimental value and little trinkets, such as an old journal, that are well and truly tatty but which he still keeps hold of. I'll be the first to admit that my favourite item from this section is his brown coat which has a red lipstick stain on it after a fan tried to kiss him as he was leaving breakfast in London. I don't know, the fact that he held onto that rather than washing it touches me. In addition to the coat with the lippy on, I enjoyed reading about who he sees as his idol and what was on his mixtape of his all-time top ten songs as I'm always intrigued to find out who other people look up to and which songs they can play on repeat without getting tired, I think it says a lot about a person.
The magazine isn't just Harry though, of course. There are a bunch of other beautiful images, showcasing this year's Autumn/Winter men's fashions from top brands like Gucci, YSL and Prada, just to name a few. I would say this is the ideal coffee table magazine and its one you can just pick up at any time when you fancy flicking through something as you're bound to be mesmerised each time. Well, I refer to it as a 'magazine' but it does feel more like a book as there are over three hundred pages inside and it probably weights more than a small car, however, that just adds the value of the magazine and makes it feel all the more precious.
Now, I want to speak briefly about my personal feelings towards Harry's involvement with this magazine, well, I say 'briefly' but once I get started on Harry Styles, there's no stopping me. So I can assure you that this brief overview will be anything but brief, however, I'm sure you won't mind.
I have been eager to document this project on my blog since it was announced. As a devout Harry Styles supporter, this magazine is more than just another photoshoot, in my eyes. To me, it symbolises Harry's fresh start and the new direction which his career is about to take. We'll soon be watching the boy we recognise from the stage on the big screen at the cinema and we will probably be hearing him singing solo rather than accompanied by three other male voices.
He is no longer tied down to the 1D contract and so he's experimenting whilst he can. He's young, successful, the world really is his oyster, and now that the band are on a hiatus, it would be ludicrous for him not to try new things. It's the perfect time! He has nothing to lose but perhaps a lot to gain - new skills, new friends, hobbies and interests, passions, memories, and lessons learnt from mistakes. Sure, everything may not go 100% to plan, but why should that stop him from trying? I know many have enjoyed criticising Harry's movie role, "EW HE CAN'T ACT WHY IS HE IN A NOLAN FILM?" Firstly, there's something about that sentence which simply doesn't make sense - Nolan doesn't cast anyone who can't act, and secondly, why shouldn't he take the plunge and go into acting? I am certain that this cover shoot and the 'Dunkirk' role are only a couple of things which Harry has up his sleeve.
The magazine is called 'Another Man,' and, to some extent, I feel as though Harry is another man. He's no longer restricted by One Direction and what they weren't allowed to do or say and, career wise, he has the potential to completely turn it upside down and do things people may not expect from him. His appearance has changed so, physically, he's also another man, although, I only say 'to some extent,' because his interior has definitely not changed. He's still Harry, our Harry, my Harry, your Harry, whatever he was to you before, he is still all of those things now, he's just venturing further out into the big wide world.
In all honesty, I could not be more excited for what this new chapter in Harry's life holds. I know fans joke about wanting him to go solo but, seriously, he's going about this the completely right way. He's never been one to splash his life about online anyway, however, more so now than ever, he's keeping a low profile, just working on things at his own pace, taking his time to discover what he wants to do and say, and is selecting projects that really are him. He will have had hundreds of magazine and interview offers since the band started their sabbatical, but he waited until something came along that was right. If you cannot see that 'Another Man' isn't perfect for Harry, well, you're probably lying to yourself. Additionally, 'Dunkirk' is Harry. It's a war film, not some soppy rom com, just like 'Another Man' is an upmarket, sophisticated fashion magazine, not something tacky and gossipy like 'Hello' or 'OK.' Harry has never been one to just do things for the sake of it or to rush into things because he's desperate to keep his name in the papers, he's really considering his options and slowly crafting himself a well-established solo career.
I spend every waking, well, and sleeping, moment of my life feeling proud of Harry and the person he is. He's somebody who I look up to immensely, for an array of reasons, just like millions of others, and the feeling I got inside me when I discovered he was working with AM was indescribable. Yes okay, I went slightly crazy and screamed at my Mum until she was as excited as I was but, all joking aside, seeing Harry doing things that make Harry happy makes me happy. I love the fact that he now has so much creative freedom and can, basically, do whatever the hell he likes. This magazine issue was more than that for me, it was a way of Harry expressing himself to the world by, really, not using very many words, and it has marked the start of a monumental time in his career, in his life. He's spent the last six years only being able to show off who is really is through Tweets and ten minute interviews but this magazine has been months in the making and it reveals a lot more about him than many may first think. It is a possession that I am going to treasure forever as it does truly feel like I own a little piece of him, as pathetic as that sounds. The moment One Direction were formed, the media decided exactly how they wanted to portray Harry Styles and they've ran with it ever since but he's remained respectful, mature, silent and calm, not letting the fact that an almost fictional life was being created for him prevent him from shining. I see Harry Styles as more than just some boy bander with attractive hair and a good singing voice. He is someone who puts good into a world which needs it more than ever, someone who empowers others to embrace who they are simply through what he wears. Harry Styles isn't the womanising, big-headed, obnoxious, wild rock star he's been painted as since the age of sixteen. He's just Harry, a normal guy in his twenties who got the big break he deserved, who enjoys making music, being creative, making the most of life and drinking green juice.
So, here's to the future, I suppose? And for those of you panicking about whether or not One Direction will ever work together ever again, I really wouldn't. A comeback date was never announced and it probably hasn't even been thought about but that's the best thing about it. It would only make the hiatus less enjoyable and cause the boys to try and cram everything they want to do into eighteen months and it would probably just feel like going back to school after the summer holidays. Sure, it would be nice to have a definite time and date to count down to, but then the reunion wouldn't be natural. Personally, I would much rather 1D reunited because they wanted to rather than because other people want them to. They're using this time to really discover themselves as individuals because, don't forget, they've never really had the chance to do that. They haven't been alone for six years. Now, they can take their time and really figure out who they want to be as artists find themselves properly. Then, in X amount of time, they can return, knowing exactly who they are and feeling ready to take on the world as confident individuals, together. Also, this is also a time for 1D fans to find themselves. Find something you love that isn't One Direction, make new friends, find hobbies you're passionate about, explore yourself and your surroundings whilst supporting the boys' solo projects at the same time. One Direction have taught us so much thus far so now it's time to take the lessons and skills they have taught you and apply them to your own life.
Let me end this by expressing my admiration for all those involved with the creation of Harry's 'Another Man' issue. To anybody who wrote an article, took a photo, did an interview, performed a spellcheck, edited the cover, stuck the price on, whatever you did, the magazine turned out so beautifully because of you and I know that each and every Harry and One Direction fan appreciates your outstanding work.
Congratulations to my favourite human being for spreading your wings and having the courage to try new things. Congratulations on being involved in the production of something magical. Congratulations on being who you are. I know this is only the beginning of what is sure to be an incredible part of your life. I love you endlessly and I shall be by your side every interview, photoshoot, movie role, Tweet and Instagram post of the way because, I don't know about anyone else, but I don't see myself as a Harry Styles Fan, I see myself as someone who has genuinely been touched and moved by the pure existence of Harry Styles and who has been shaped into the person they are today by him. I am someone who feels honoured to share the time lifetime as him because he is my entire heart. People like you don't just fade out, Harry. You've already made something amazing of yourself but I'm looking forward to you being able to share your endless list of talents with the word. You're free now. And your future is golden, just like your boots.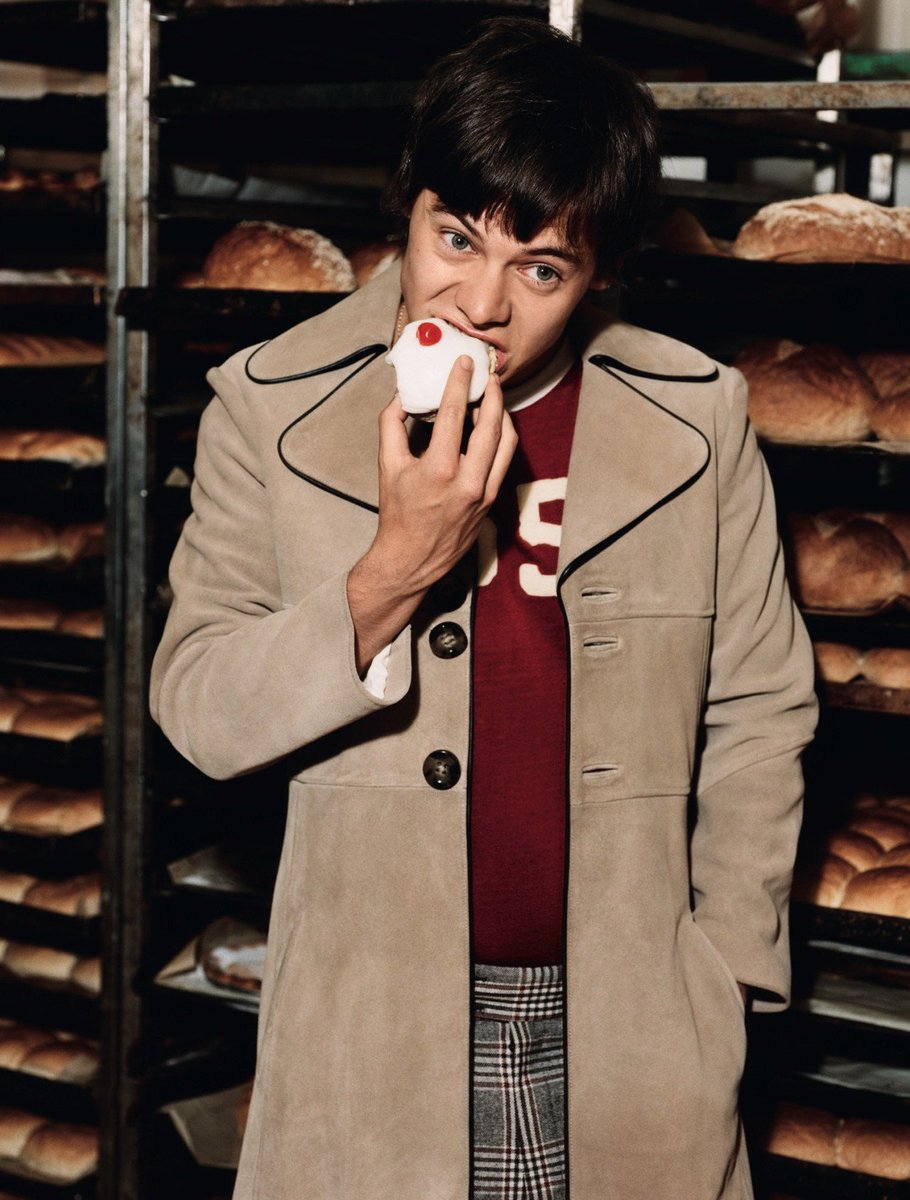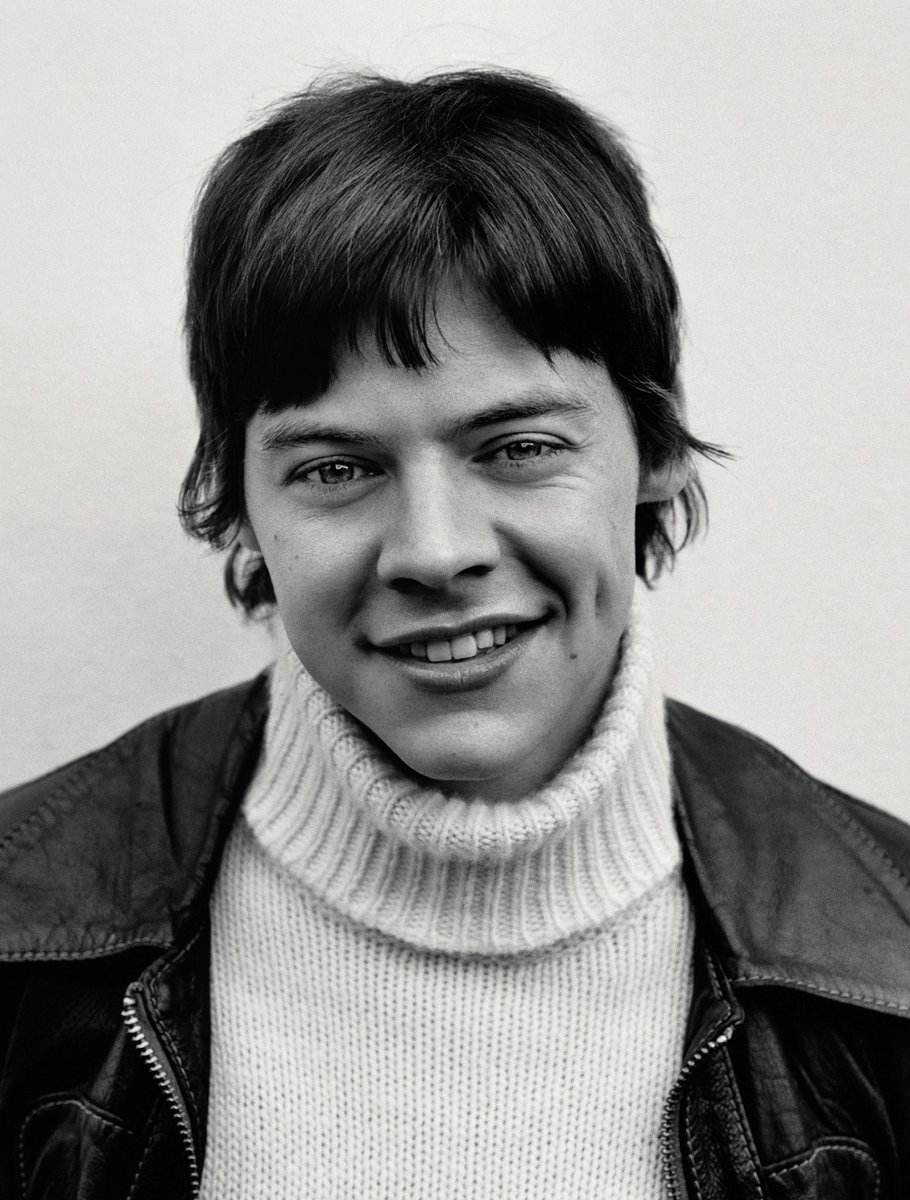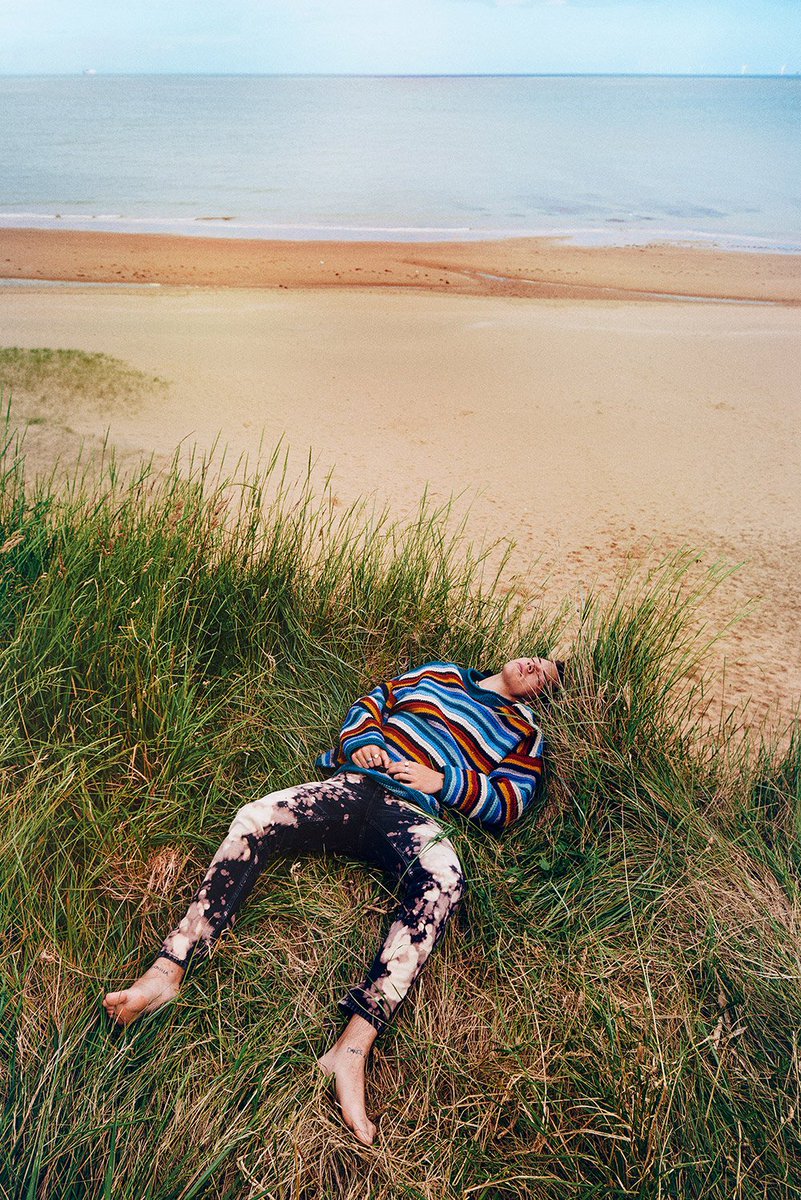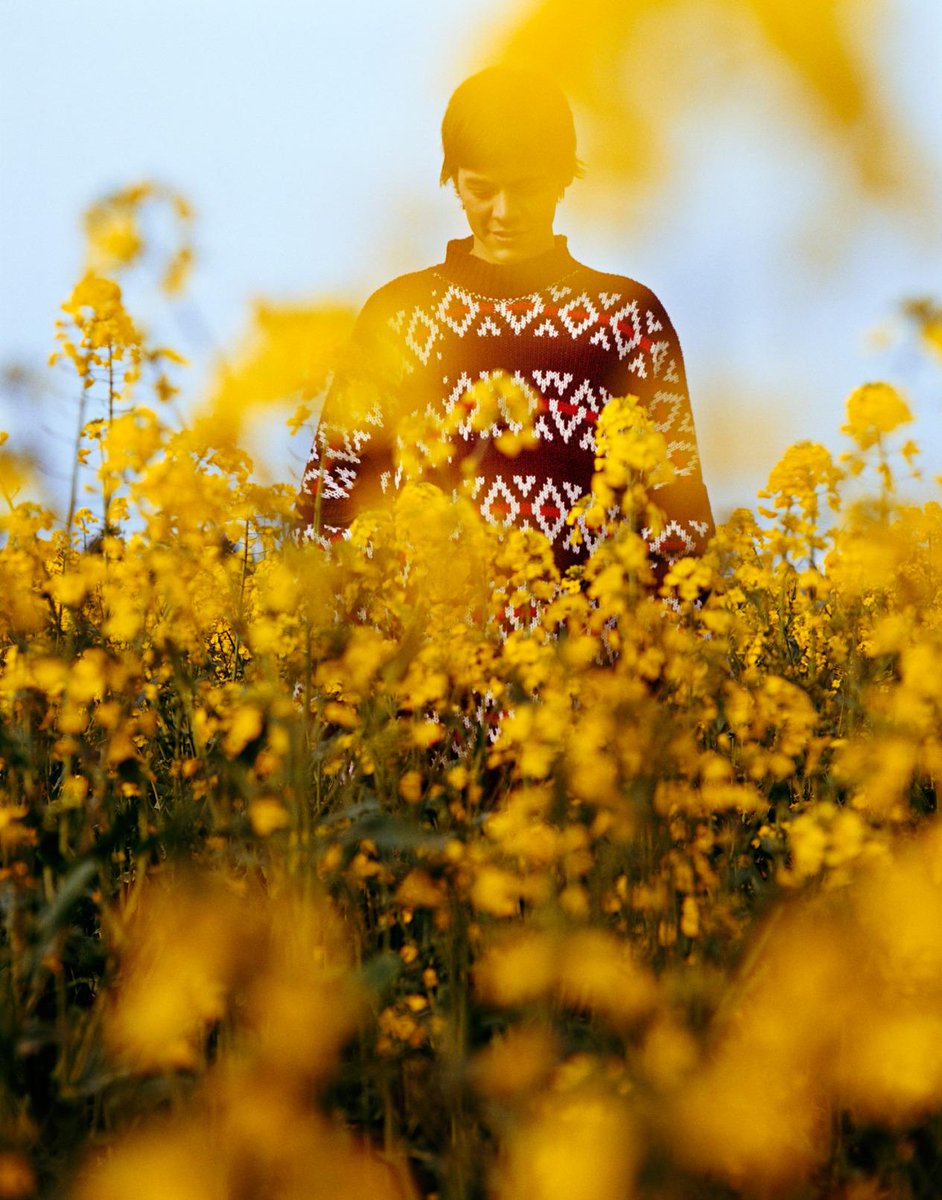 Love, Emily :) xx